DAKEN
EVOLVING IDEAS
Daken S.p.A. is the result of a business project started in 1989 with a company specialized in the production of plastic accessories for commercial vehicles and vans. In order to attain the highest quality standards, from the project phase, we develop innovative products characterized by functionality and design "Made in Italy". We pay close attention to the market needs so as to provide high added-value products.
With competence and teamwork, we aim at developing innovative products characterized by quality, efficiency, innovation and design. Today Daken is a well-known and competitive Company operating in 60 Countries of the World. The customer is at the centre of our research: our goal is to meet his needs with appropriate services.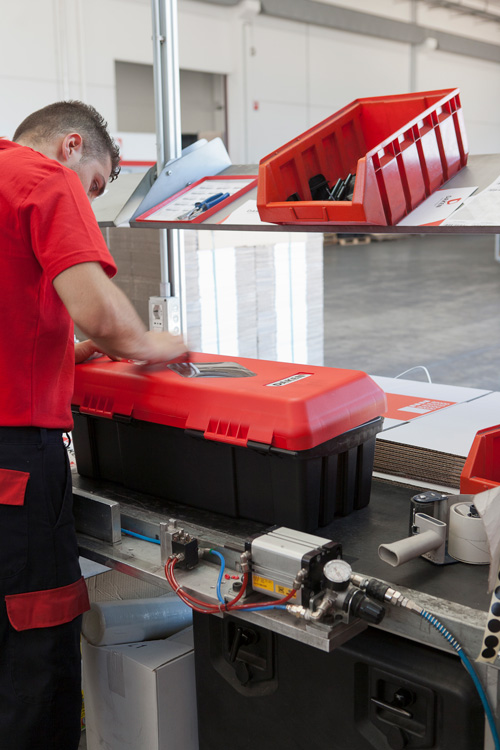 Innovation and development
Aesthetic research and design
Certified quality
Injection moulding
OVER 30 YEARS OF
INNOVATION
2007
Daken foundation: a Company focused on the production of plastic accessories for commercial vehicles by injection moulding.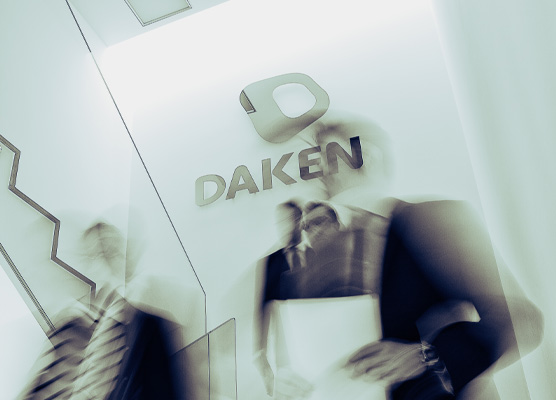 2009
Daken enters the Firefighting sector aiming at redefining the concept of accessories. In the same year, the plant is enlarged: it covers an area of 23.000 sq. m.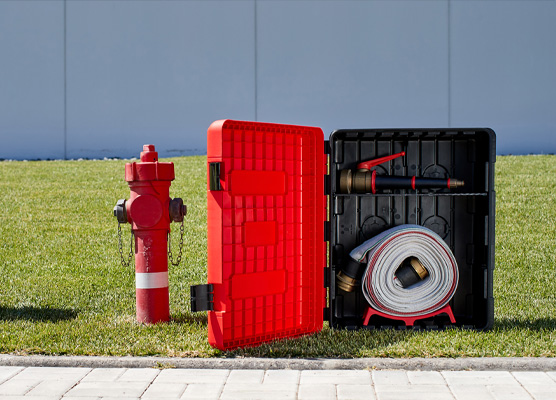 2016
Daken presents new products in the Automotive sector: the Arka 81205 and 81209, Just 81105 and 81106 toolboxes and the new SLIDEN fire extinguisher.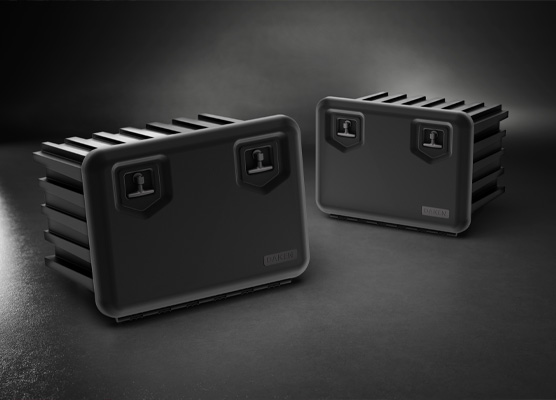 2018
The plant is enlarged with a new automated warehouse.The plant is enlarged with a new automated warehouse.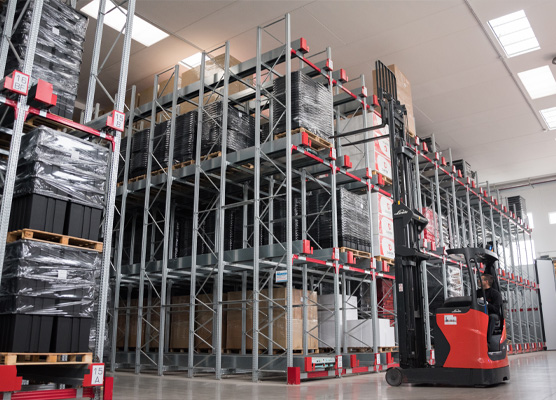 2021
Daken goes metal.
The new line of steel automotive products, ZEN, is launched.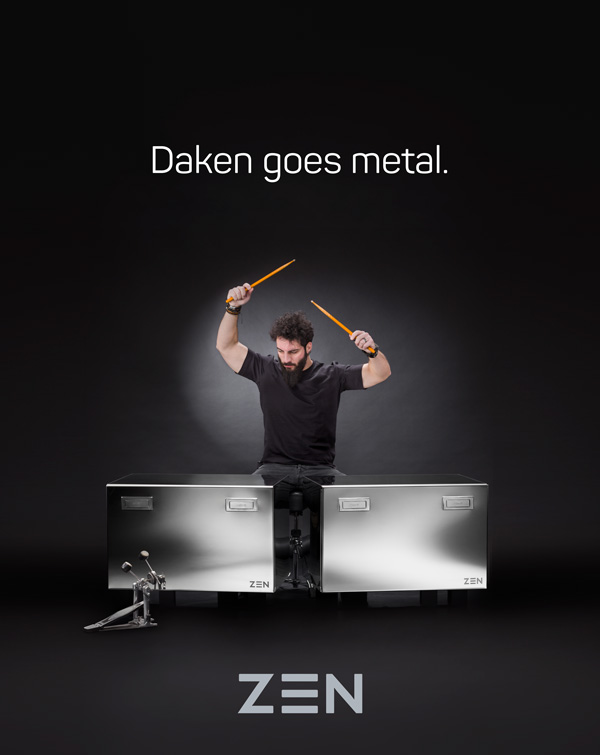 HEADQUARTERS
29.000 sq. m. (11.000 sq. m. of covered area) dedicated to innovation, luminous spaces and minimal design details: Daken plant symbolizes the company philosophy. A cosy and sophisticated environment is a better place to work and feel comfortable. For this reason, the architects have designed a building with spacious meeting rooms, social areas and large windows. Walking through the hall, you can suddenly have an insight of Daken products, well placed in design displays. As a backdrop, the surrounding garden and a tree symbolizing vitality: an important concept for a dynamic and innovative way of working.
WORLD WIDE
60 COUNTRIES, 5 CONTINENTS
Corporate Social Responsibility
For us, being socially responsible, means making a real commitment and embarking on a growth path consistent with ethical, social and environmental principles. Thanks to the installation of our photovoltaic system, which produces an average of 960,00 KW, every year we avoid the release into the atmosphere of about 438 tonnes of CO2. Thanks to photovoltaic energy, we reduce the emissions of polluting substances and the use of solid fuels. Furthermore, we completely abolish noise pollution.
95% of our waste is recycled and only 5% goes to disposal. We choose completely sustainable and recyclable packaging, with paper, cardboard and plastic packaging made with recycled materials.
In the social sphere, we support local organisations, especially those involving culture, sport, and young people. We have been supporting the theatre season of the Mercadante Theatre in Altamura for years. We are the main sponsor of Daken Invicta Matera, a youth amateur sports club. We sponsor the women's volleyball team of Gioia del Colle as well.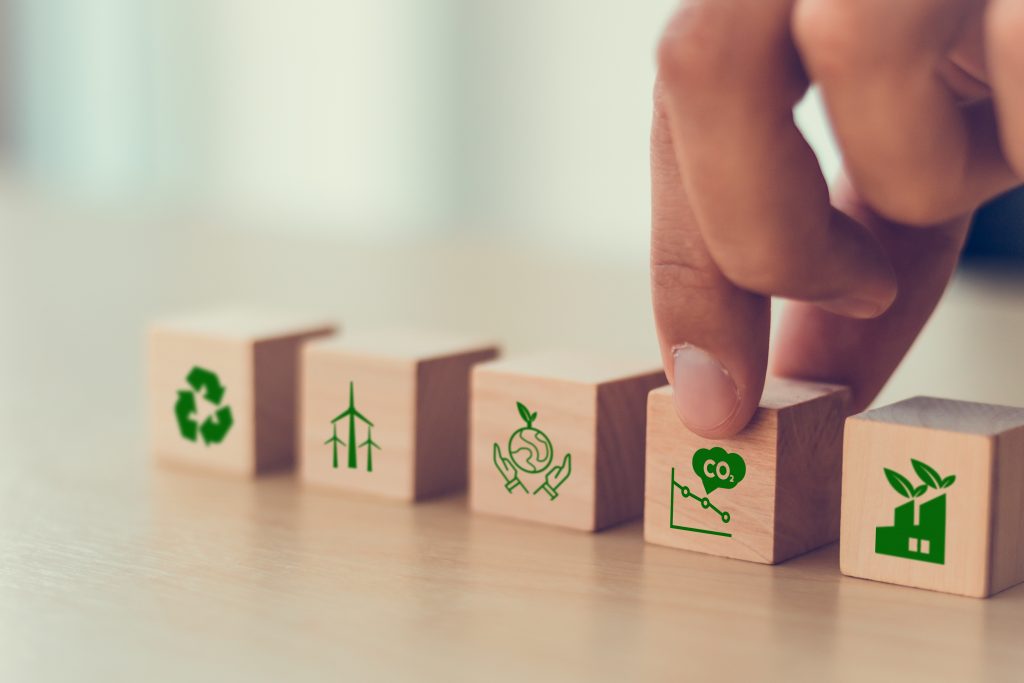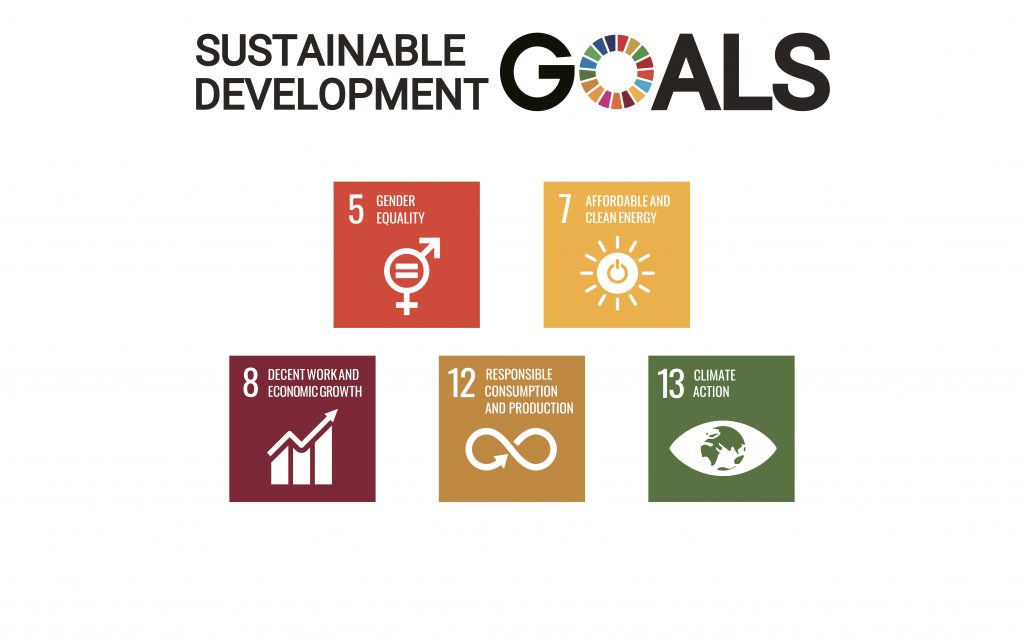 With our activities and commitment, we contribute to the Sustainable Development Goals of the United Nations 2030 Agenda. In particular, we contribute to the achievement of:
– Goal No. 5 – Gender equality
– Goal No. 7 – Affordable and clean energy
– Goal No.8 – Decent work and economic growth
– Goal No. 12 – Responsible consumption and production
– Goal no. 13 – Climate action